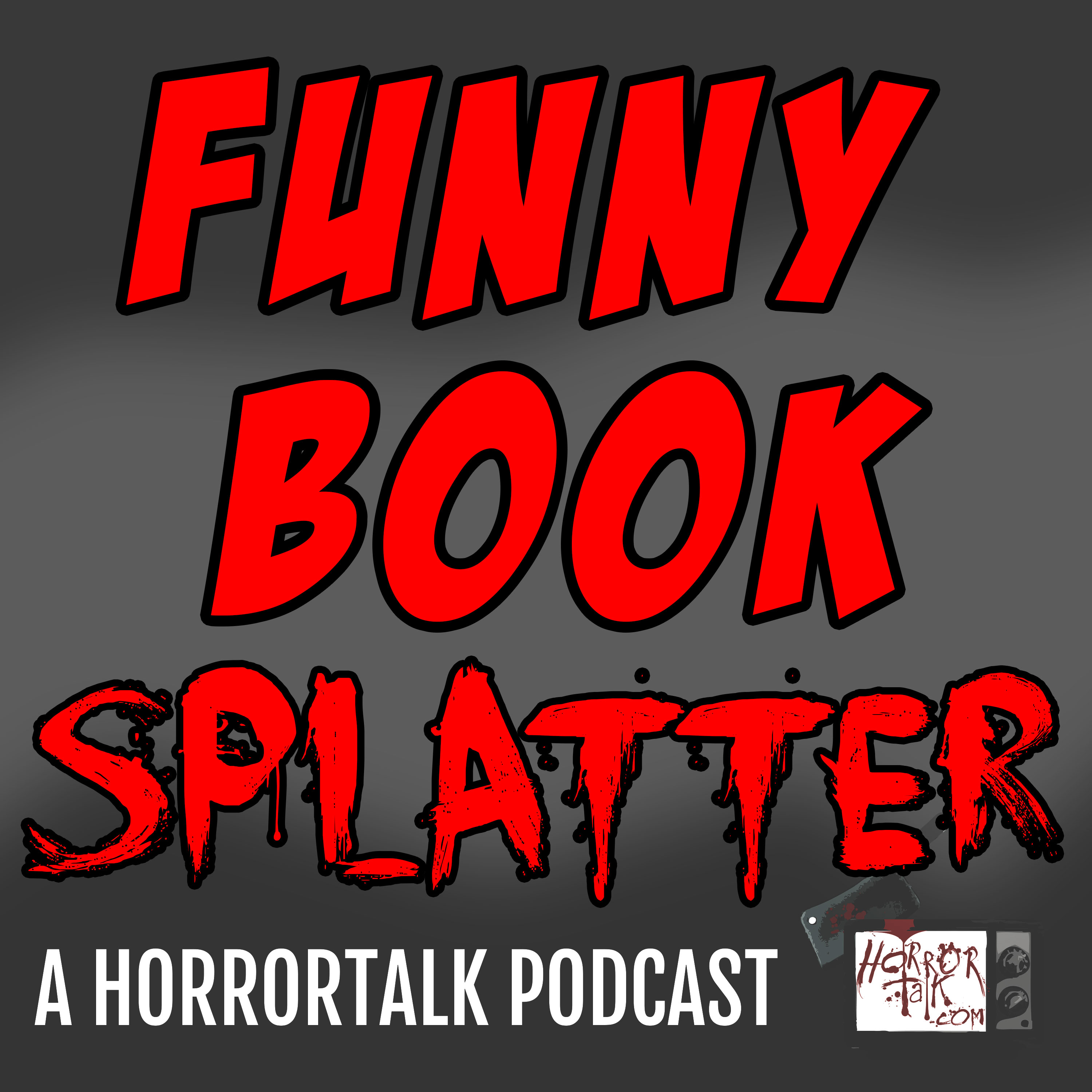 This week's guest is James Powell, the writer of House of Fear, an all-ages horror anthology comic.  There are three issues of House of Fear out now, each dealing with different horrors, including Lovecraftian creatures, haunted houses, and...snowmen.  I assure you, they're all pretty creepy, although not scary enough to give your kid nightmares. James has found a nice sweet spot.
Quick note on this episode.  James mentions plans for an upcoming Kickstarter.  Those have changed a bit since the time of this recording, but suffice it to say that there is more House of Fear coming in the near future.  
James was kind enough to set up a special offer for Funny Book Splatter listeners.  If you go to Ten31Publishing.com/Funny-Book-Splatter and sign up for his newsletter, you'll receive digital copies of all three current House of Fear comics.  I can speak from experience in saying James' newsletter is pretty solid. Most recently he offered a sneak peek into an upcoming issue so it's well worth checking out.
More information about House of Fear can be found online at the official website, Ten31Publishing.com, on Twitter @Ten31Publishing, or at Facebook.com/ten31publishing.  
In other news, you may have seen the headlines that Infidel from last week's guests, Pornsak Pichetshote and Aaron Campbell is heading to the big screen.  Michael Sugar and TriStar will adapt the series into a film. This is great news for horror fans. As excited as I am to see how Infidel wraps up, I'm just as interested to see how it will look as a movie.  Congrats guys!
SUBSCRIBE: RSS | iTunes | Google Play | Stitcher
Music by Eric Matyas (www.soundimage.org)